I had to tell you about this simple yet amazing juice/smoothie. Summer is just around the corner so we can start preparing our summer recipes and get ready to celebrate the sun 🙂
This watermelon juice is a very simple way to eat/drink your watermelon, I can hardly even call it a recipe, it's more of an idea to inspire you to play with food, regardless of what your mother told you.
You can play with it even more and add some herbs, I like adding basil or mint, and you can also strain the smoothie to get a clearer juice, or leave it as is.
One thing to keep in mind is to serve it cold! So make sure you put the watermelon in the fridge.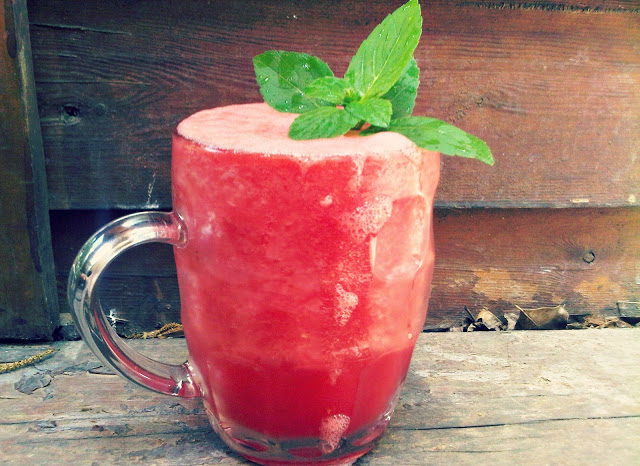 Watermelon Juice
Ingredients: (amounts are up to you and how thirsty you are)
Cold watermelon
Basil or mint (optional)
Directions:
Peel the watermelon and cut to slices.
Place the watermelon slices in your blender and add a few basil or mint leaves.
Blend the water melon. Now you have a watermelon smoothie ready to serve.
You can strain the smoothie for a clear juice, I personally prefer it as a smoothie.
Hope you enjoy your watermelon, and hope summer of 2017 will be epic. In the meantime, enjoy some Frampton.