Super simple juice that looks like late winter sunset.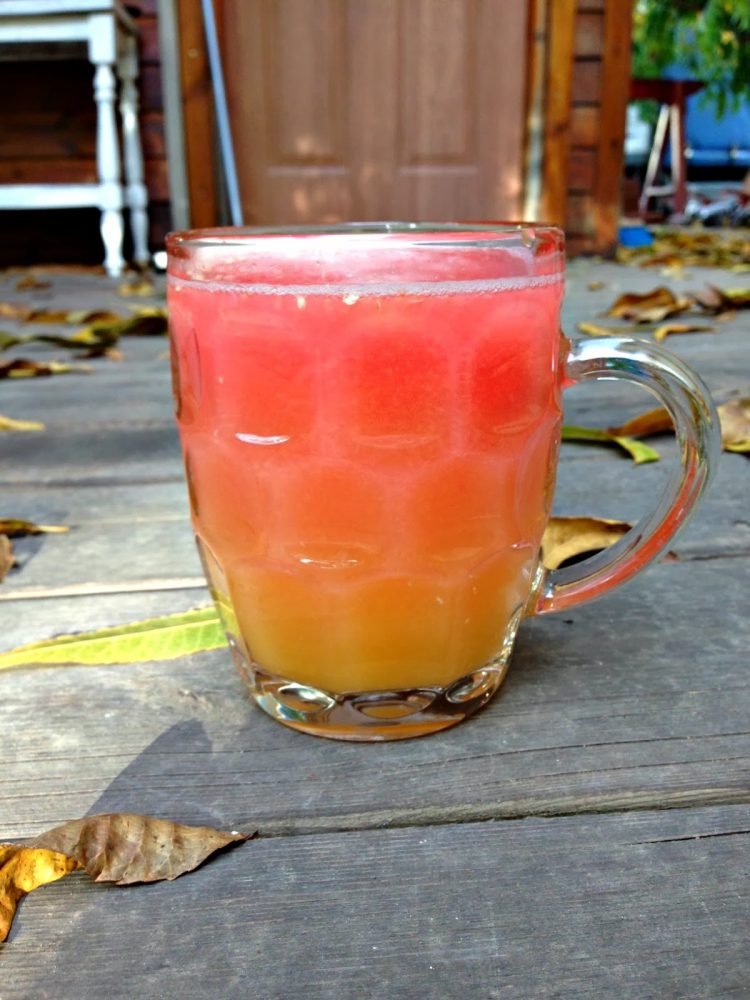 Sunset Juice
What U Need:
2 Oranges
1 Large Red Grapefruit
500 ml/ 16 oz Glass
How It Goes:
Squeeze the oranges with a citrus juicer of your choice.
Fill half of your glass with the orange juice.
Squeeze the grapefruit and add to your glass gently by using an upside down tea spoon.
Happy times 🙂