Very simple green smoothie for those of you who like the combination of kale and fruit.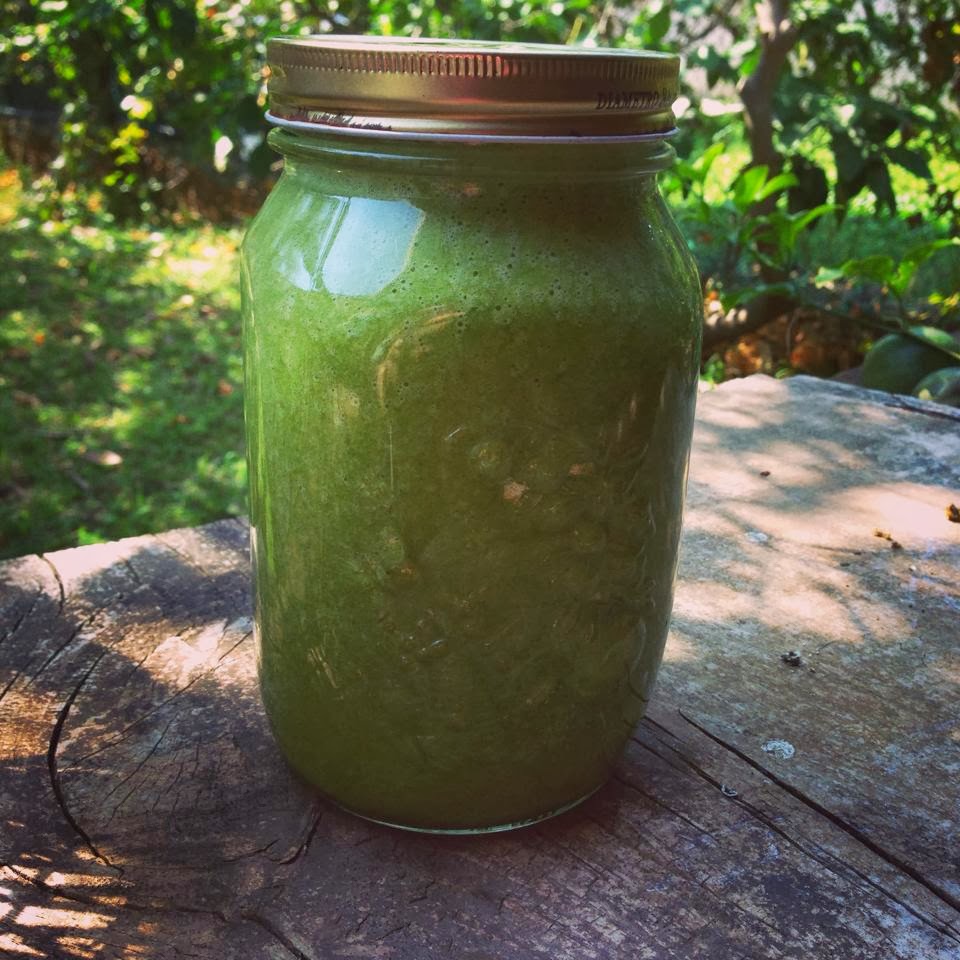 Banana Kale Smoothie
What U need:
3 bananas
1 apple
1 date
1 large kale leaf (without the stem)
0.4 litter water
3 ice cubes
How it goes:
Blend all ingredients but the ice in a strong blender.
Pour to a glass or a jar. Add some ice cubes. Enjoy!